Mineral fertilisers
Mineral fertilisers are preparations used to enrich the soil with the nutrients necessary for plant growth and to improve the soil's physical, chemical, and biological properties.
Modern GoudenKorrel® mineral fertilisers provide a solution for farms to adopt new strategies to achieve sustainable fertilisation. GoudenKorrel® is a brand of mineral fertilisers created for requiring consumers who want mineral fertilisers with improved, extended action, compatible with other formulations. Rich composition of our products guarantees the saturation of the soil with the necessary nutrients and a satisfactory yield of vegetables, fruit, and cereals.
By choosing GoudenKorrel® fertilisers, you remain in symbiosis with nature and do not disturb its harmony. The G2D Nodens Technology™ fertiliser technology we use guarantees almost double the potency of polyhalite. Our products release their power gradually, resulting in an extended action time!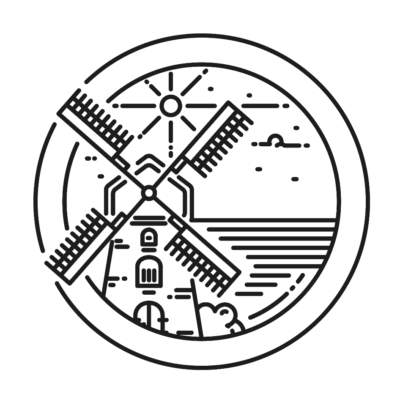 Polyhalite mineral fertilisers
GoudenKorrel® brand polyhalite mineral fertilisers are innovative products made from a fossil rich in sulphur, potassium, magnesium, calcium, and sodium, which in its natural form supplies the soil with the necessary elements. Using an advanced and multi-stage technology (G2D Nodens Technology™), we have created granules with a unique composition that retains all the beneficial characteristics of polyhalite, improving only its solubility, availability, and hygroscopicity. Mineral fertilisers made based on polyhalite are designed for pre-sowing and post-sowing application and are intended to introduce and enrich nutrients into the soil.
GoudenKorrel® long-acting mineral fertilisers
GoudenKorrel® mineral fertilisers have a gradual effect, their advantage being the long-lasting release of the nutrients contained in the granules, resulting in a prolonged period of access to sulphur, potassium, calcium and magnesium and sodium for the plants. G2D Nodens Technology™ used in the production of GoudenKorrel® fertilisers GoudenKorrel® mineral fertilisers means that the granules have an extended activation time, with the decomposition process taking approximately 3 months. A key factor affecting the solubility of any fertiliser is the available amount of water in the soil. Read more……
Belenus® Ecological Mineral Fertiliser
The future of sustainable agriculture are ecological fertilisers. Belenus® – ecological mineral fertiliser with exceptional performance and excellent purity. It provides plants with the complete, carefully balanced nutrients necessary for growth. The product has a product qualification certificate for use in ecological farming issued by the Institute of Fertilisation and Soil Science.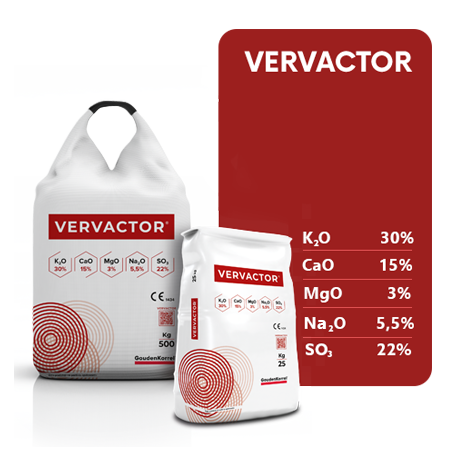 Vervactor® Mineral Potassium Fertiliser
A mineral mined from the bottom of the North Sea that contains valuable elements in its composition: sulphur, potassium, magnesium, calcium, sodium that affect plant development, has allowed us to produce a unique fertiliser that is rich in bioavailable potassium in the sulphate-chloride form, with a low chloride content. Vervactor® is a versatile solution reconciling high activity with safety for crops!
Mineral fertilisers with a minimum chloride content
In most plants, too high chloride concentration can be the cause of lower yields with poorer quality. Not to risk reduced crop quality and poor growth, choose fertilisers that are low in chlorides and have a low salinity index. Read more……
Contact us: +48 663 606 040 contact@goudenkorrel.com
Contact us:
+48 607 777 111
contact@goudenkorrel.com