POLISULMAG® Magnesium-sulphur fertilizer enriched with potassium and microelements® 
POLISULMAG® magnesium-sulphur mineral fertilizer is a response to the low abundance of this component in soils. It is a perfectly composed product, based on polyhalite rich in potassium, calcium, sulfur and sodium with an increased dose of
magnesium, naturally contained in the mineral. The high content of magnesium has a significant impact on the quality of crops and their proper growth. The ideal ratio of macronutrients contained in the mineral fertilizer Polisulmag® allows you to meet most of the nutritional needs of plants. Due to the reduced content of chlorides, it is safe to use on all types of soil. The high solubility of the product and the extended period of the release of elements ensure that the crops are evenly supplied with the right amounts of nutrients. The mineral magnesium-sulphur fertilizer Polisulmag® is recommended for most agricultural crops, including sugar beet, maize, rapeseed and cereals. A high demand for this element is also found in vegetable crops, including legumes and legumes.
High magnesium and sulfur ratio with added potassium, calcium and sodium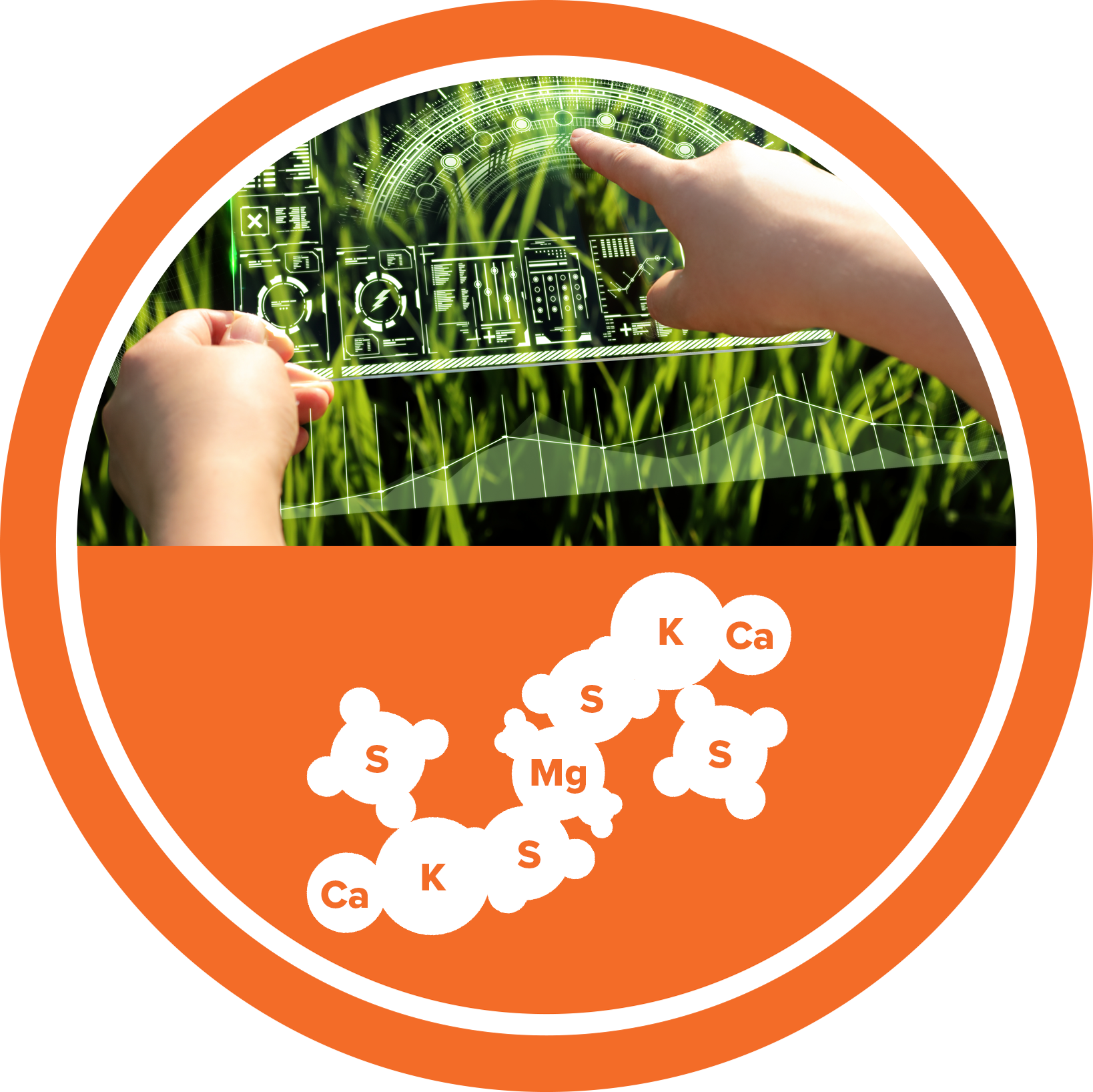 Minimum content of toxic chlorides
High solubility and extended plant availability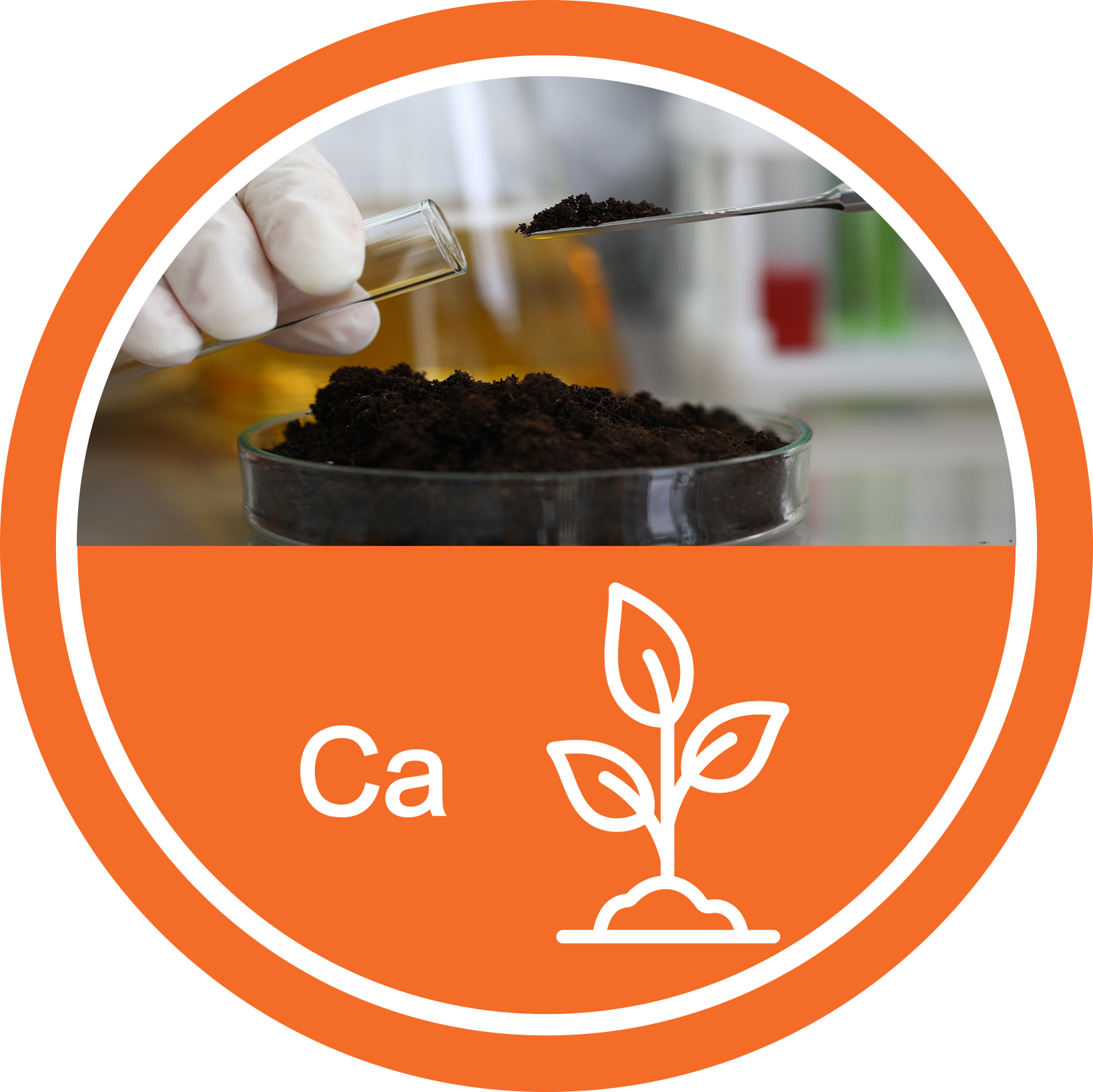 No effect of soil salinity and acidification
To be used before seeding and top dressing, in agricultural, vegetable and horticultural crops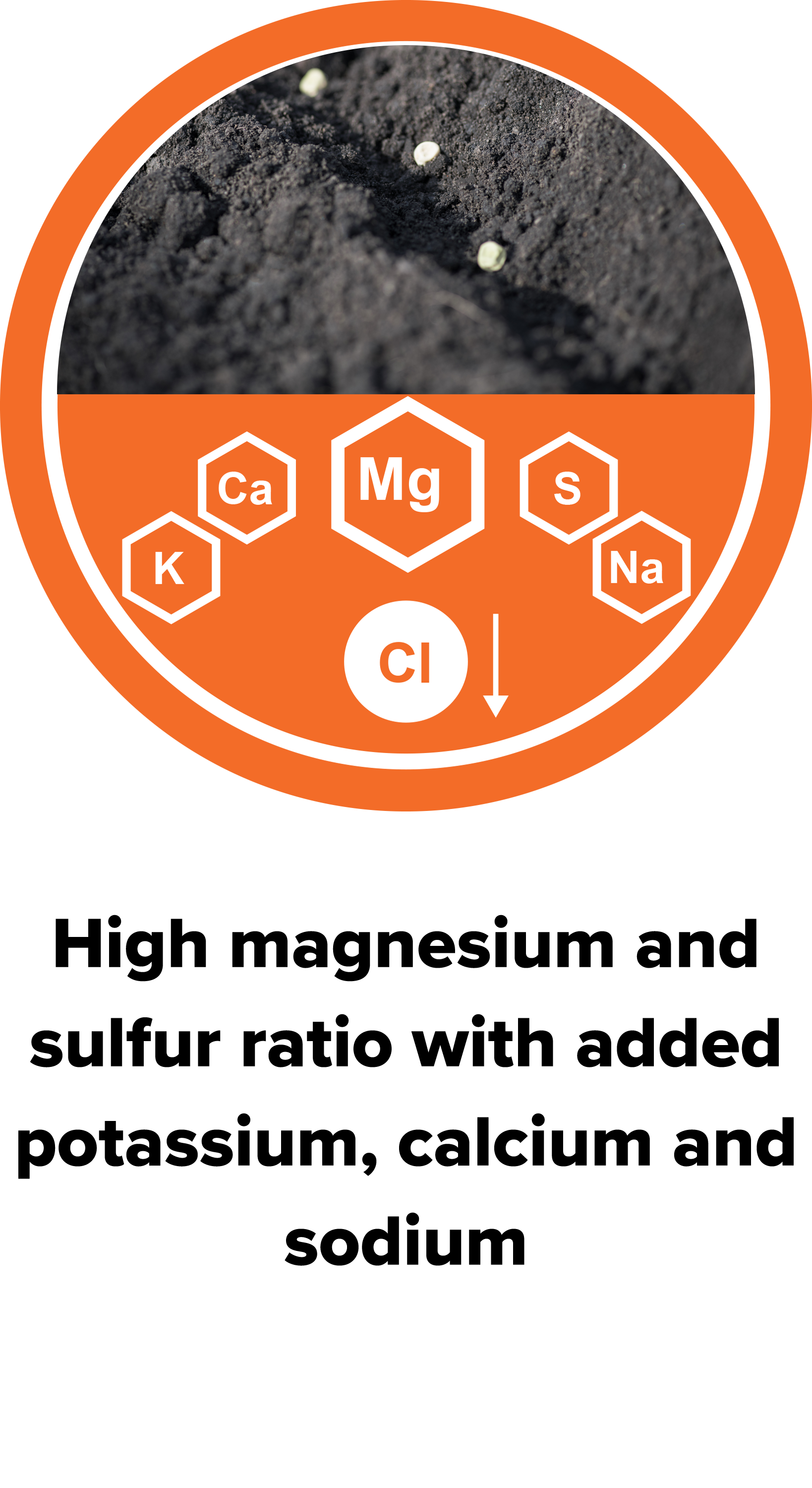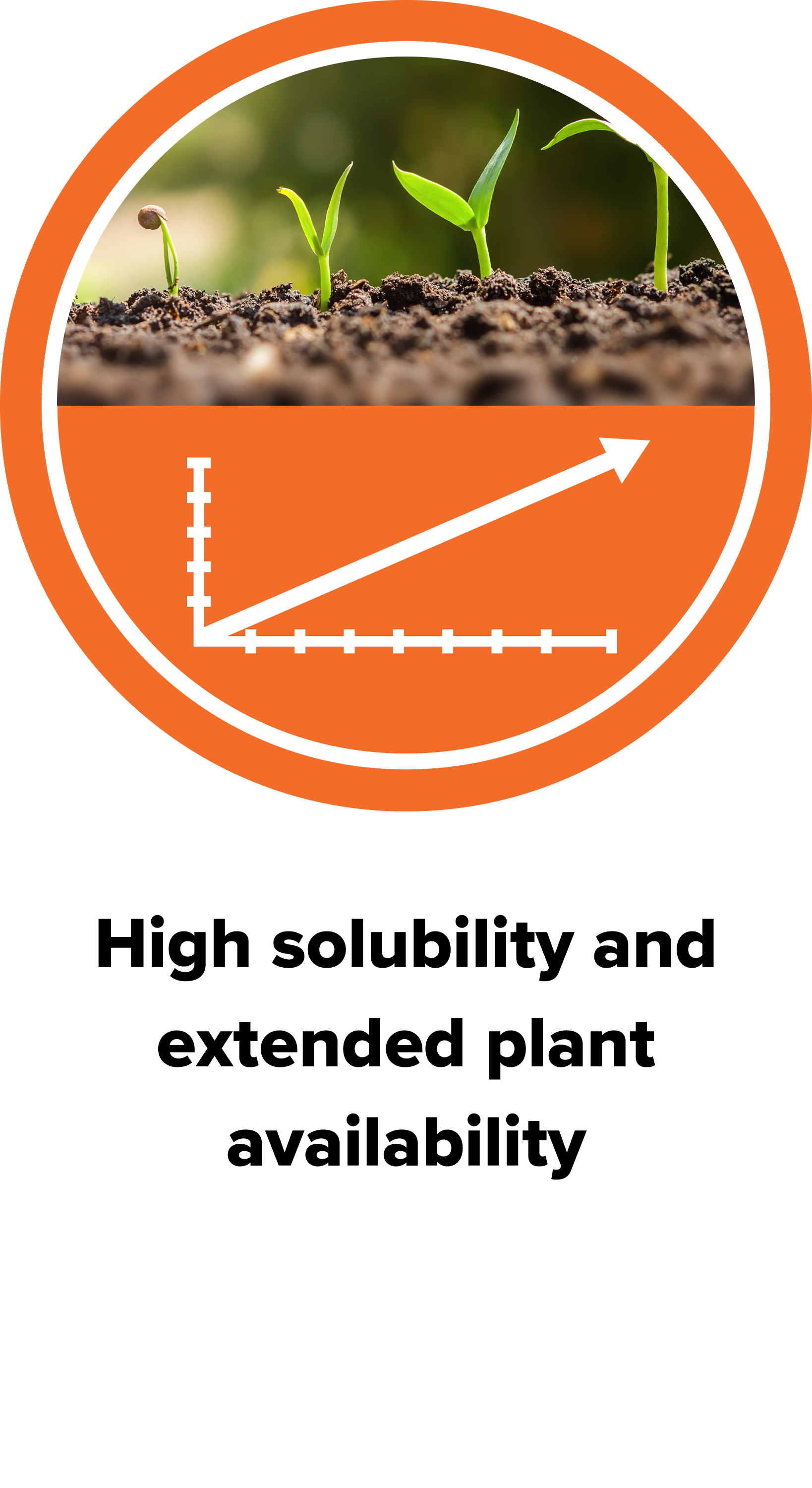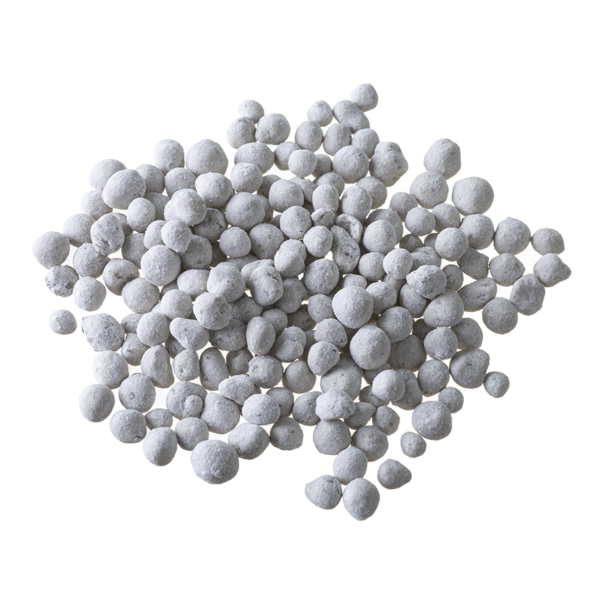 Properties of Polisulmag® Mineral Fertiliser
high proportion of magnesium and sulfur with the addition of potassium, calcium and sodium in one dose

full solubility, no effect of salinity and acidification of the soil

gradual release of nutrients and extended availability

reduced risk of sulfate loss and reduced chloride content

granulate for use before sowing and top dressing, excellent spreading capacity

increases the effectiveness of fertilizer and soil nitrogen

recommended for many plant species, including: wheat, corn, rice, potatoes, especially those grown on acidic soils. Also recommended for vegetables, fruit trees and ornamental plants.

G2D Nodens Technology ™ – multi-stage technology of atomization, separation, mixing and aggregation of active particles (along with their disintegration activator), thanks to which the product is characterized by the highest performance parameters and allows for significant savings in fertilization.
POLISULMAG®  Magnesium-sulphur fertilizer enriched with potassium and microelements – Product characteristics
MINERAL FERTILIZER (PFC 1 (C) (I) (a) (i))
K (Ca, Mg, Na, S) SIMPLE SOLID INORGANIC MACRONUTRIENT FERTILIZER 5.5(+15+21+1.8+22)
5.5% Potassium oxide (K2O) soluble in water
15% Total calcium oxide (CaO) 5% CaO soluble in water
21% Total magnesium oxide (MgO)
1.8% Total sodium oxide (Na2O)  soluble in water
22% Total sulfur trioxide (SO3) 20% SO3 soluble in water
Ingredients: CMC1: primary raw materials and mixtures: crude potassium salt CAS:15278-29-2, magnesium carbonate CAS:546-93-0, lime meal CAS:471-34-1
Granulometry: 51% of the product is in the form of granules with dimensions of 2-5 mm
pH of the substance: 8.5
Precautions: use eye and face protection. In case of getting into the eyes, carefully rinse with water for several minutes. In case of getting into the mouth immediately contact a doctor!
Storage: store away from sunlight, in a dry and well-ventilated room.
Application and dosage mineral fertilizer PoliSulMag®
Agricultural Crops
Plant
Dose of fertilizer (kg·ha-1)
Buckwheat
250
Cereal mixtures
200-300
Coffee
250
Cotton lint
200
Cucumber
200
Fiber flax
300
Fodder
450
Grassland (meadow)
250-350
Hops
350-500
Jerusalem artichoke
250-350
Maize
300-500
Millet
200-300
Oats
200-300
Peas
250
Potatoes
200-250
Rape
350-500
Rice
200
Rye
200
Sorghum
250-300
Soya
250-350
Soybean
250-350
Spring barley
200-300
Spring wheat
200-300
Sugar beet
350-500
Sugar cane
400-500
Sunflower
250-300
Sweet potatoes
250
Tabacco
450
Tea
150
Triticale
200-300
Winter barley
200-300
Winter wheat
200-300
Vegetables & Fruits
Plant
Dose of fertilizer (kg·ha-1)
Apple
300
Banana
350
Beans (dry)
250
Beetroot
250
Broccoli
350-500
Brussels sprouts
400
Cabbage
350-500
Carrot
250
Cassava
250
Cauliflower
350-500
Chinese cabbage
350-500
Citrus fruit
300
Climbing beans
250
Cocoa beans (dry)
250
Dwarf beans
250
Eggplant
300
Garlic
350-500
Green peas
250
Groundnuts (peanuts)
250
Horseradish
350-500
Kale
350-500
Kohlrabi
350-500
Leek
250-450
Mango
250
Melon
250
Onion
350-500
Palm oil
500
Peas
250
Peppers
250
Plantaints
250
Radishes
350-500
Red cabbage
350-500
Savoy cabbage
350-500
Sesame seed
200
Small radishes
350-500
Turnip
350-500
Vine
400
Watermelon
250
White cabbage
350-500